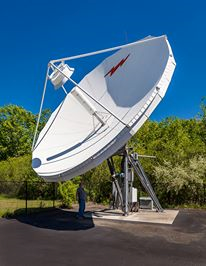 Broadcast Your Values
WMHT has been a valuable part of your life. Make it part of your legacy. What are the values you hold most dear?

WMHT Legacy Donors have shared with us that they have included WMHT in their estate plans because it extends their values to the region and future generations.
"I want to do my part to help. I have made a commitment to WMHT during my lifetime and including WMHT in my estate plans is a continuation of that commitment. " Carl, West Stockbridge MA
"I hate to think of a time when others would not be able to view programs such as Masterpiece, Great Performances and Antiques Roadshow which I enjoy so much. I hope my small bequest gift might have an impact on ensuring their continuation." Melissa, East Nassau NY
"I have made a legacy commitment to WMHT because it is public television" Anonymous, Schenectady
"WMHT's TV programming informs and educates so we can all be better global and local citizens." Joseph, Latham NY
"WMHT's choice of classical music is WONDERFUL." Michael and Linda, Springfield Center MA
WMHT programming shares essential values, each and every day. Your legacy gift of a
bequest
,
retirement plan beneficiary designation
,
gift of insurance
,
charitable gift annuity
, or other
planned gift option
to WMHT helps ensure that your values are broadcast for future generations.
Your will and other estate plans are a definitive communication about what you value in your life, and the legacy you want to leave for the future. We know you want to focus on living — while having peace of mind. Planning ahead is the best antidote for worry and allows you to reflect on your life — the journey thus far, and the journeys yet to come.
WMHT has demonstrated its important role in the community as a locally governed, staffed and well-run non-profit organization for more than 50 years. Your legacy gift will help to ensure a strong foundation to sustain WMHT as an essential contributor to the quality of life in our region. Check here for information about the WMHT's role, strength and impact.